What makes me a Canva Friendly Brand Designer?
As a qualified Graphic Designer, I've been judged harshly by other designers as to why I use Canva... It's a disruption to the industry, and instead of running scared in the other direction, I'm fully embracing it for my clients. 
I don't create brands in Canva, no no no. I still use my beloved Adobe Creative Suite for building Brands and design assets. But, there's definitely an element of my design agency that embraces Canva. 
Not only do I love building designs in Canva for my clients to re-use (think templates for socials, e-books and MUCH more!) but I'm also a Canva Approved Creator! This means I build templates directly for Canva in to their template bank. Check out my profile on Canva here. 
So...what is Canva?
To put it simply, it's a free platform that allows people to make their own graphics. They have a bank of templates, or you can start designing from scratch. They simplify editing, and encourage businesses and entrepreneurs to create for themselves. You can use it on your smartphone with the app, download the desktop app or just use it in your browser. They also have a Pro feature (where you pay per month) to get access to more in-depth features like premium assets and photos, as well as their funky background removal). Thinking about upgrading your account? Use my partner link so they know I sent you!
What's a disruption?
Well, you know when Uber took over and every time you jumped in a Taxi there was a cranky (usually smelly) old guy talking about how Uber was the WORST?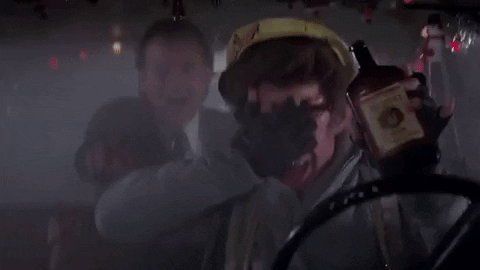 It's like that. Canva has disrupted the design industry but I'm a HUGE believer that it's not taking away my clients. It's educating my clients and empowering them and I'm jumping straight on-board that band wagon. With the technology age moving so fast, we need to be open-minded and adaptable!
Why do I love Canva?
It empowers my clients to create their own visuals and graphics.
Yes, there's definitely still a need for a designer for print designs such as books and magazine layouts, but in terms of digital content such as social posts, e-books, PPT presentations, I really love Canva. 
Think about how much easier it is going to make it for small businesses to:
✨ Create social media posts
✨ Create lead magnets for their website
✨ Write and publish an e-book
✨ Create designed slides for their next online course
✨ Design website and e-newsletter graphics
How do I use Canva?
I don't create logos or branding assets in Canva. Logos need to be vector artwork, and when building in Canva you're building with raster icons and fonts (pixels). So in my opinion, you're definitely still better off getting the help of a designer for your assets.
But once you've got your brand assets, Canva is a game-changer. 
I build social media templates for my Brand Design clients, where I load up all of their finalised designs such as logos, icons, graphic elements, colours, typography and then create re-usable templates. 
Not only do I build custom templates for clients, I also build general templates that are available on my website for purchase (with instant access) as well as Creative Market (chuck me a follow and I'll HEART you forever). Oh and I also build directly for Canva! 
Here's some of the templates I've designed (all editable and reusable):
Social media posts (square, portrait, stories and reels)
Facebook Cover graphics
Website Banner graphics 
E-newsletter graphics 
E-book PDF
Lead magnet PDF
LinkedIn Cover graphics
Presentation Slide Deck
Posters
and much more!
With these templates, my clients have:
Saved time - no more spending 2 hours trying to make a post and realising it doesn't match anything
Saved money - no need to pay a designer for each designed social media tile!
Saved stress and anxiety about not marketing, because now it's so much simpler for them to post!
Been able to curate a beautiful feed and social media which reinforces to customers that your a ligitamate business
Here are some FAB examples of my clients using their Canva templates!
When I'm scrolling instagram, and I see one of my templates, my heart beats faster and there's a flutter in my belly. I think it's love ♥️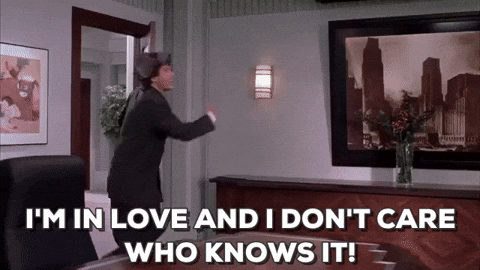 Wanna be a Canva star?
I'll be delving into Canva hacks on my insta reels, so make sure you go check me out. Fancy getting your hands on 6 Canva Hacks for your Business? Head over here to subscribe for emails and you'll get your hands on it straight away. 
If you're interested in using any of my services such as brand design and Canva templates, fill out the form at the bottom of this page and we can work out how I can help. 
Thanks for reading, 
Bro x
Follow me on Insta, Pinterest and Facebook 🤓✨
Continue reading